Welcome to my website!
Im Kyle, and this is a special website dedicated to my S/O and QPPs!
Im in a closed relationship, and Im just very in love!
Moon
Moon is my lovely gf! We love to laugh and have a good time! We've been together since 1/30/17 and she's so darn cute! She's the absolute love of my life and I dont know what Id do without her!
She really is an angel, and I wanna spend the rest of my life with her!
Onto my qpps! Im not dating them, but theyre still very special to me!
Kodi
Kodi is my alligator friend! We like to roleplay together! Theyre super understanding and we've been qpps since 9/27/17!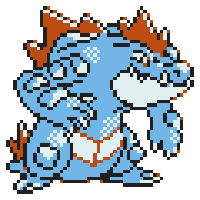 Eli
Eli is my wonderful qpp! We love to show each other pics of dogs! He's super caring and we've been qpps since 09/20/15!

Mooky
Mooky is my other qpp! They are very kind and have a great sense of humor! We've been qpps since 09/25/14 and we both love Impractical Jokers!
They are all amazing to me, and I love them all equally. They're understanding, caring, kind, loveable, supportive, and so much more! They always reassure me when I need it and I dont know what I'd do without them! They're all important to me, I'd do anything to make them happy. They're a big part of what keeps me going every day. They deserve happiness, and I want to do my best to make them happy!